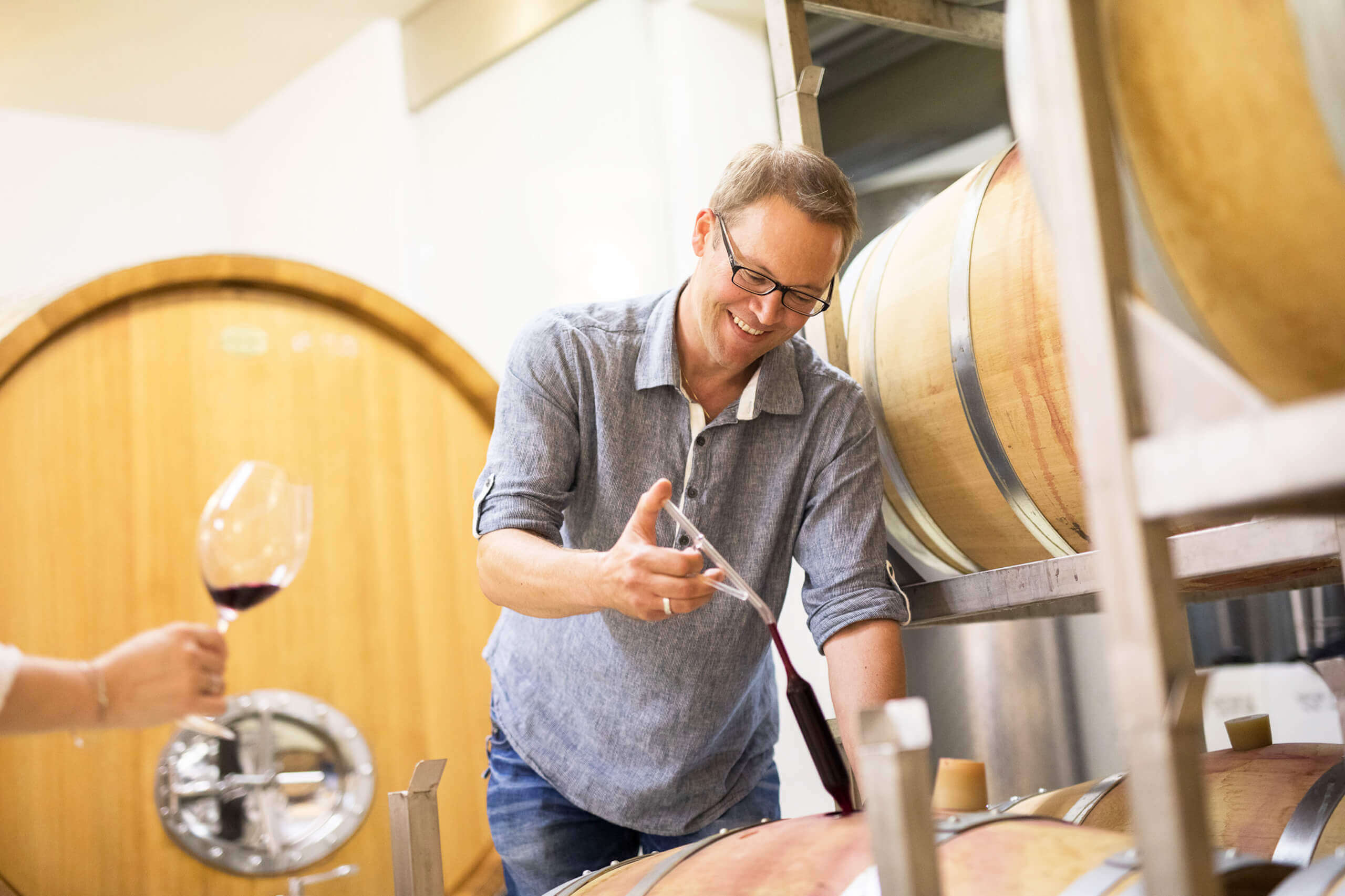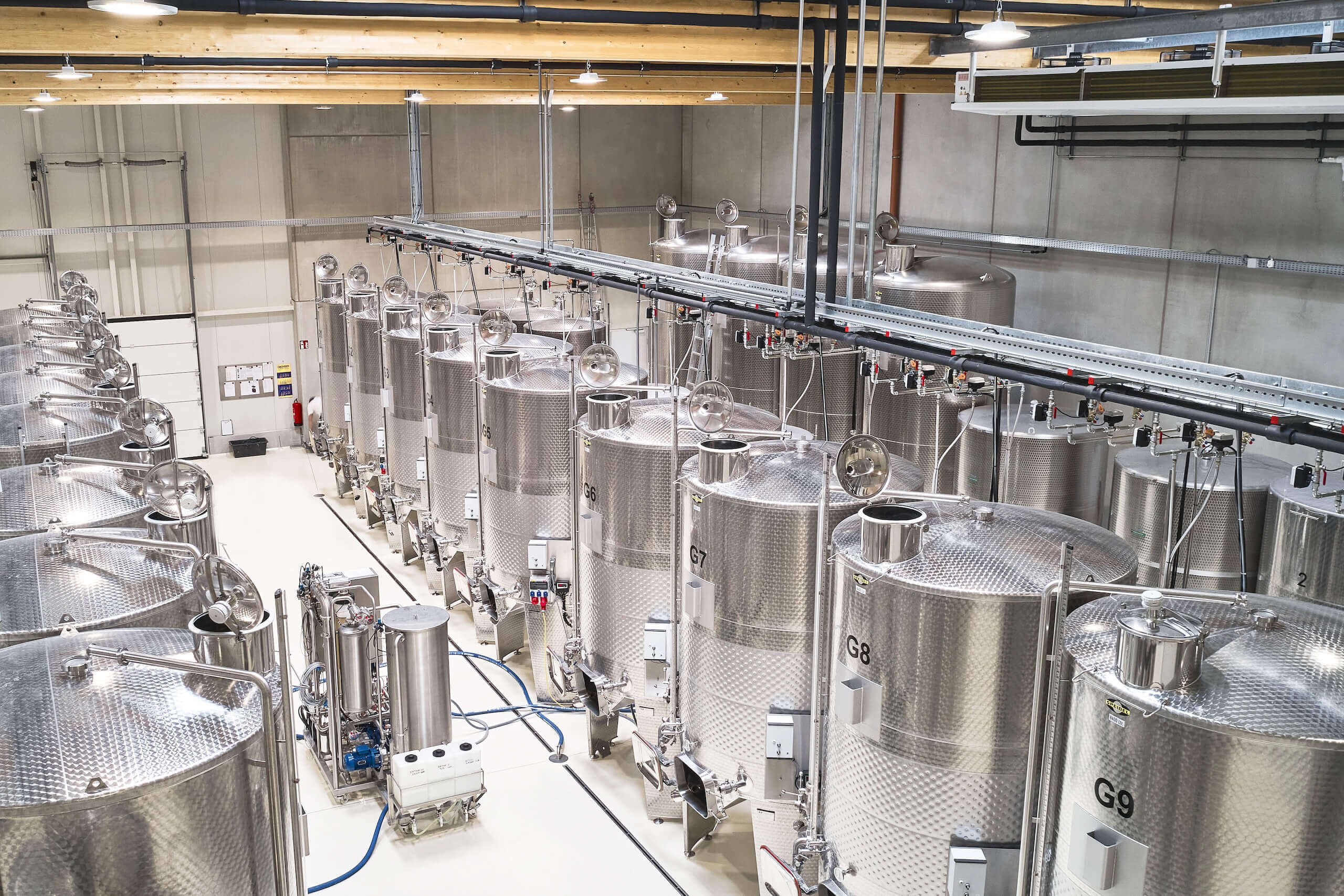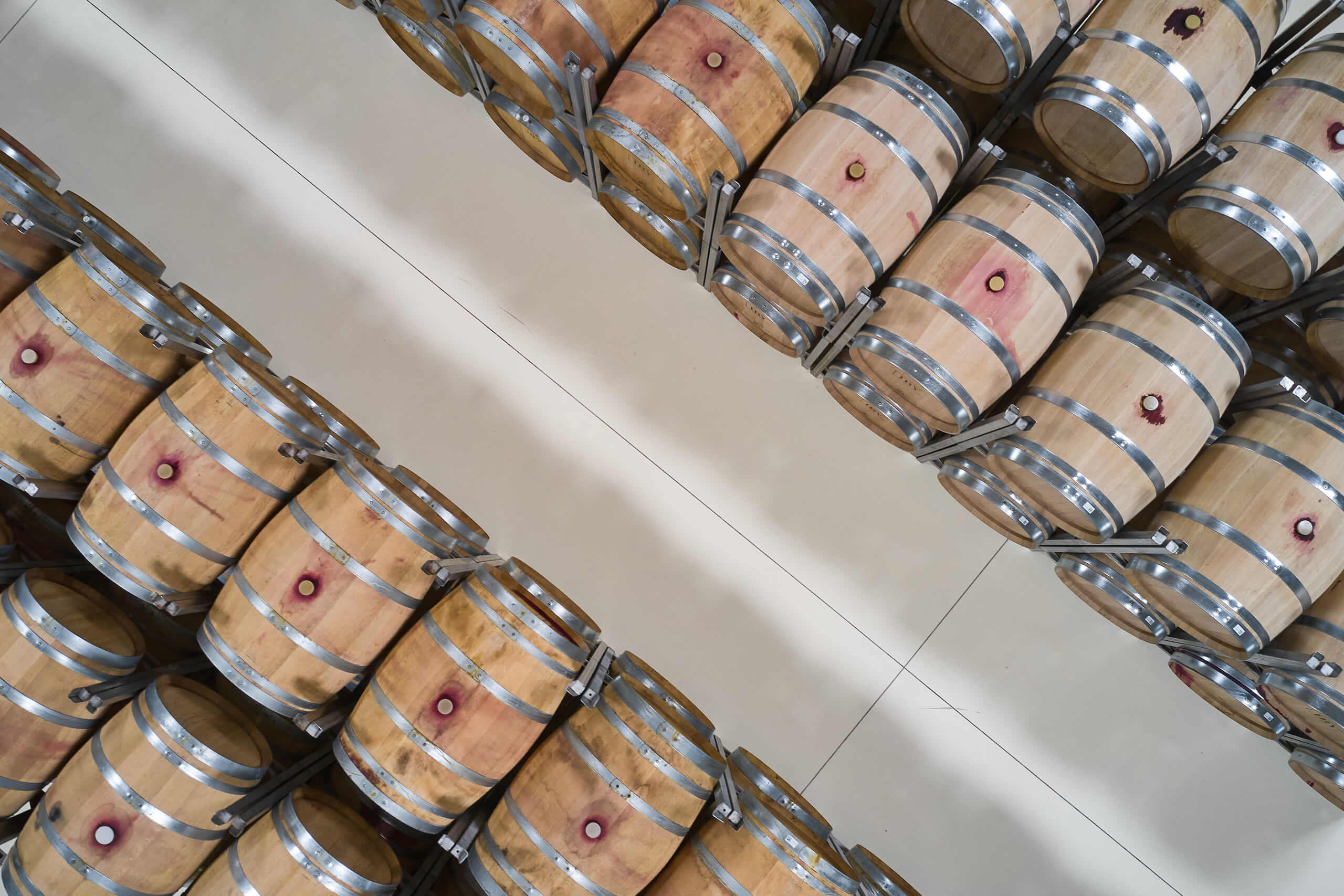 Our wine cellar
Functionality and frills are not contradictory to a romantic and expressive cellar atmosphere.
The cellar gives the visitor that feeling to meet the wine and its becoming with great respect. The prevailing cleanliness underlines this impression.
The woods of our barrels come mainly from the homeland to support the typical fruity taste of the wines.
The characteristic of the wood favors the evolution of the wine. The latter thus shows its characteristic features such as structure, spiciness and elegant length.
… we live Blaufränkisch
Anton M. IBY, as an oenologist, does everything possible to preserve the naturalness of the wines. His knowledge and feeling determine the optimal time for all necessary interventions. As long as the time is ripe!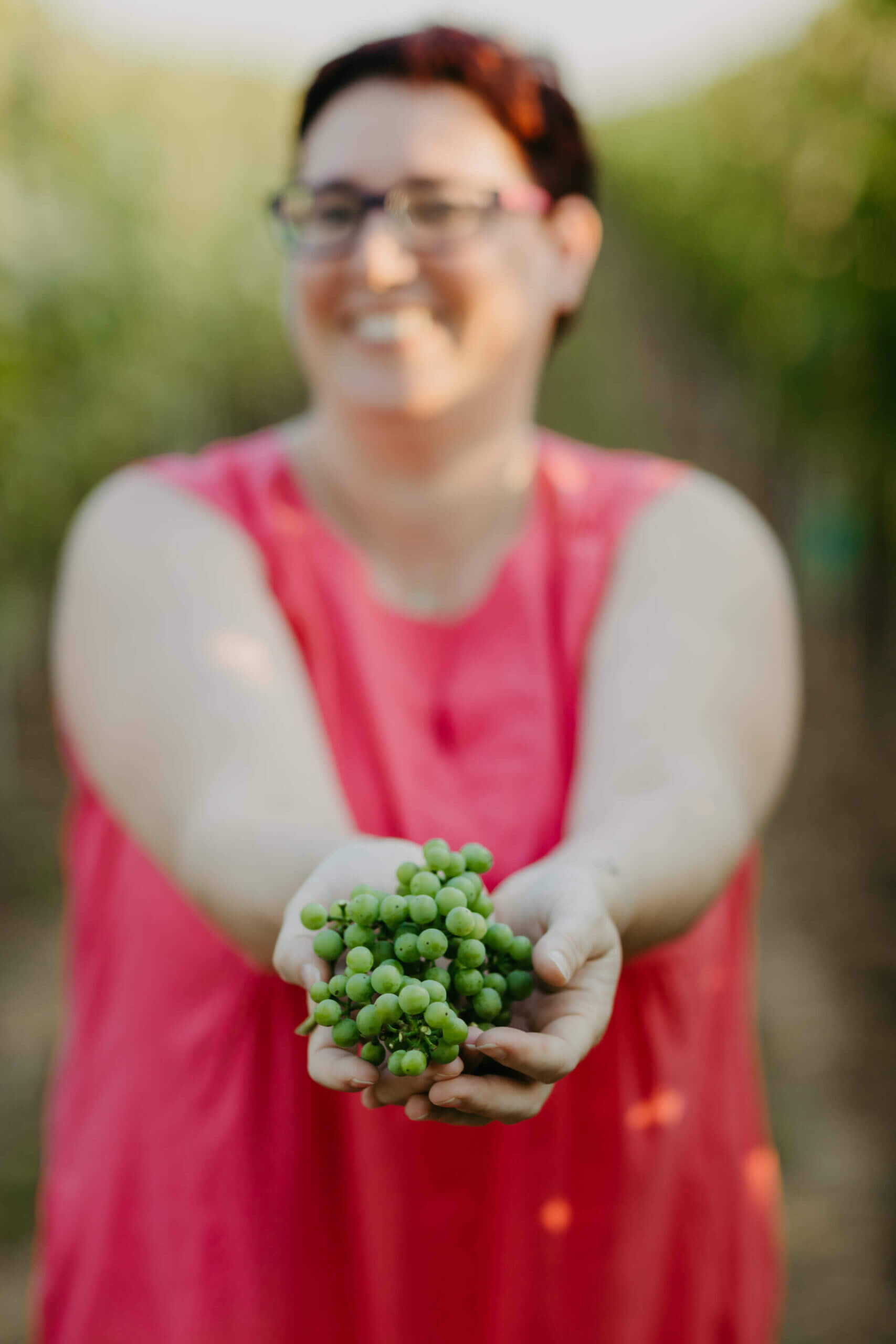 The maturity
Until then, the wine spends its childhood and youth, depending on the quality and vintage, 12 – 48 months in large or small wooden barrels.
When the time is ripe, the wine may be bottled.
Increase
In 2019/20, a light-flooded, appealing tasting room was created "Am Blaufränkischweg 3", where the focus is on enjoyment. Likewise, a seminar room with a view of the Dürrau site and a new wine cellar were built.
The IBY organic red wine estate
…has already been certified organic and IFS (International Food & Global Standard) for over 10 years The fermentation and air conditioning technology was of course developed by the two Anton's in house and is thus one of the most sophisticated systems in the wine industry. The new building allows for uncompromising and targeted vinification.
Our goal
The goal is that the fully ripe grapes come from the vine to the fermentation tanks within 30 minutes immediately after harvest. This ensures freshness and finesse. In addition, the wines taste more fruit-intensive, harmonious and natural. Several climates, depending on the ripening status, allow a more individual barrel aging of our great wines.
Interested?
It has a cozy flair. In addition, there is a large, friendly seminar room and meeting rooms. Here can be organized tastings, meetings but also training seminars for sommeliers and employees of the hotel industry and gastronomy.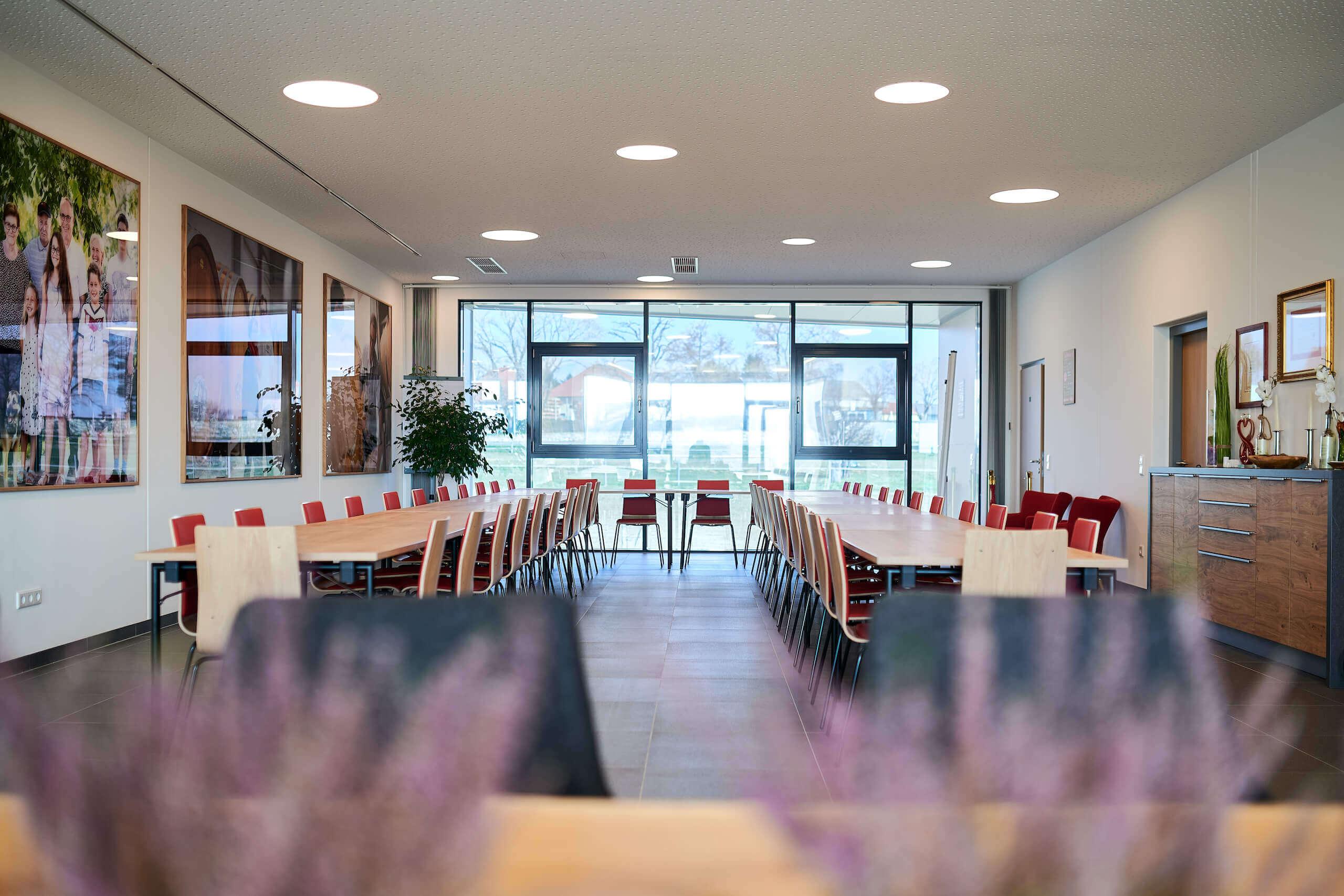 Seminars
There is also the possibility of company seminars with subsequent wine tasting and vineyard hike in the beautiful winery, in the middle of nature directly on the Blaufränkischweg with a view of the beautiful Horitschon vineyards!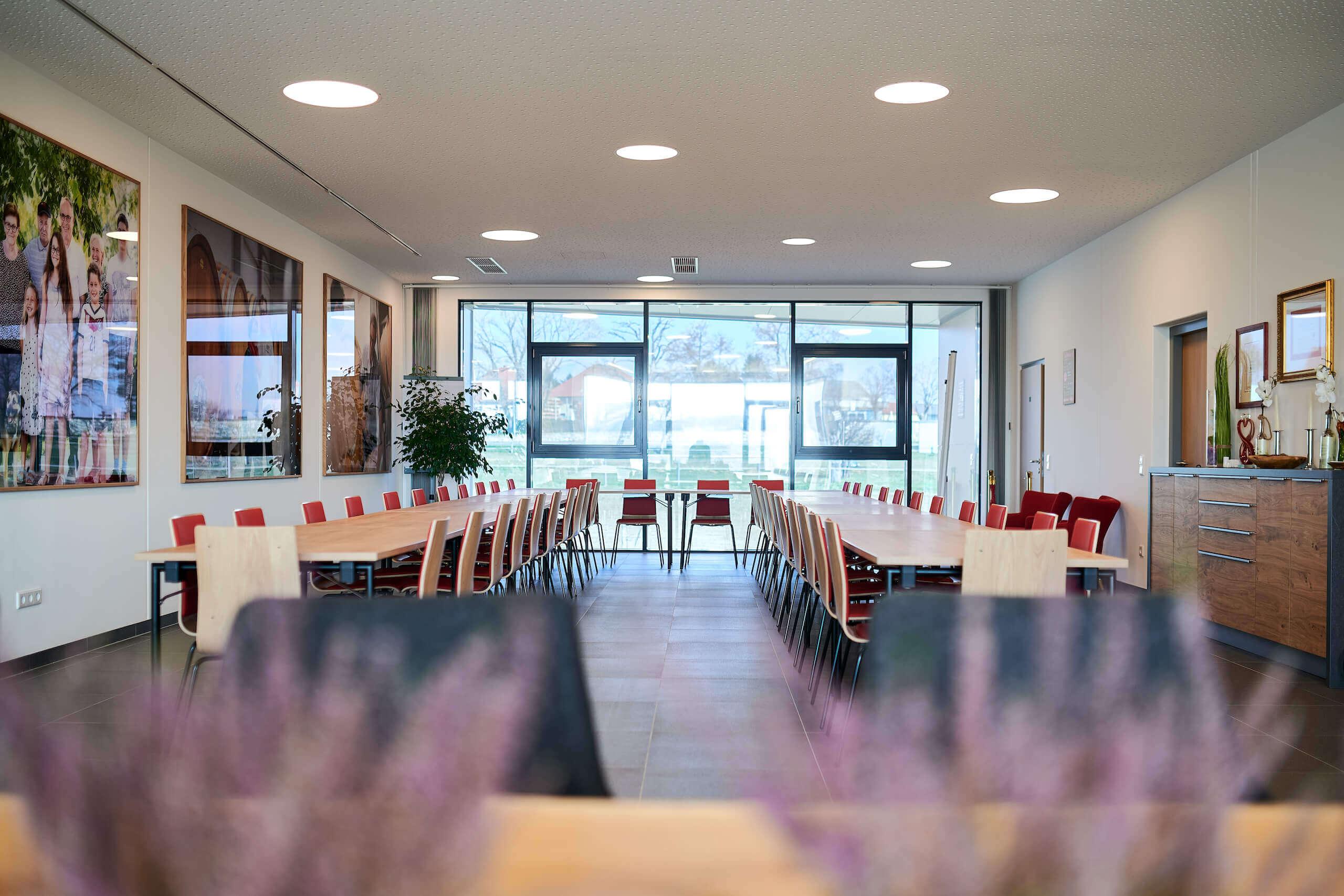 Virtual tour of our production facility
Here is the virtual tour of our production facility and the two barrique cellars with 2 different temperature zones: Barrique cellar 1 for the young wine, which needs around 18°C to 20°C during malolactic and barrique cellar 2 for the older wine, which matures between 12°C to 16°C. Due to the higher room temperature for the young wine, the 2nd fermentation can take place very quickly and few histamines are produced. That is why our red wines are so low in histamine.